SnapVid - App to download videos from Facebook, TikTok, Instagram, Twitter
What is SnapVid? SnapVid is a video downloader that helps to download videos from social network platforms. In this article I will introduce and guide to use SnapVid video downloader.
SnapVid is an application that helps you to download videos from Facebook, Instagram, TikTok and Twitter with the highest quality. Support convert video to mp3 quickly.
Our video downloader is easy to use, multi-language support. Support downloading videos from many social networking platforms. Try it now it's completely free!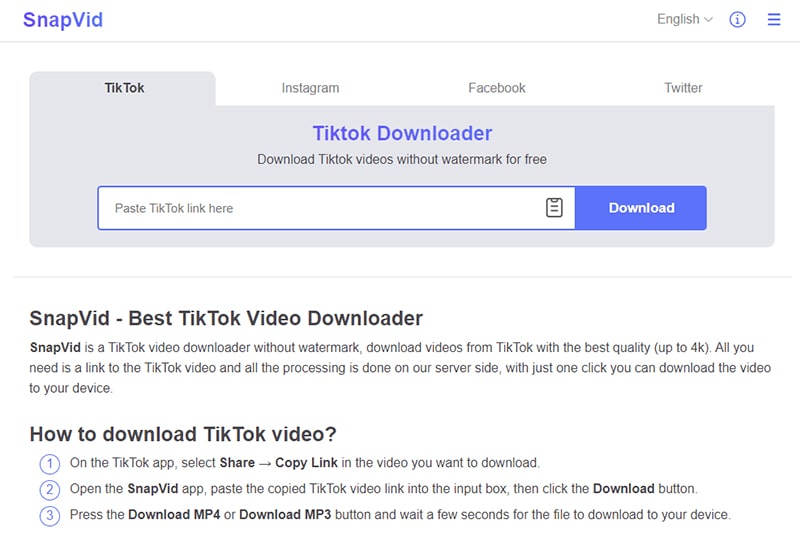 The best video downloader
How to download video by SnapVid
Step 1: Copy any video link on Instagram, Facebook, TikTok or Twitter.
Step 2: Open the SnapVid app, paste the copied TikTok video link into the input box, then click the Download button.
Step 3: Press the Download MP4 or Download MP3 button and wait a few seconds for the file to download to your device.
If you find this tool useful, please support us by recommending this tool to your friends and family for everyone to know and use together. It was a huge help to us.
During use, if you encounter an error, please contact us for support: [email protected]